Dermal Fillers and Injectables
Dermal fillers (also called soft tissue fillers) are non-surgical injectable treatments that can be used to restore facial volume, create facial contours, add volume to lips, and smooth out and reduce the appearance of fine lines, wrinkles, and folds. According to the American Society of Plastic Surgeons, dermal fillers are the most common non-surgical procedure after BOTOX®, and are typically used in combination as part of an ongoing skin maintenance routine. GraceMed believes in offering patients a choice in their treatment and provides several different dermal filler products and options.
Dermal Fillers in Burlington, Oakville
Mississauga, Toronto and North York
What are Dermal Fillers and Injectables?
Facial dermal fillers for age management are more concerned with wrinkles and specific volume loss. As we get older, the collagen in our skin starts to break down. This breakdown contributes to wrinkles, fine lines, hollowed cheeks, and sagging jowls. Facial fillers are used to simply restore one's youthful appearance. After decades in the cosmetic industry, our practitioners understand how volume loss affects each aspect of the face. This gives us the knowledge necessary to apply dermal fillers to restore youth without drastically altering your appearance without surgery. Facial fillers are a non-surgical way to improve these imperfections. Filler products smooth wrinkles fill in folds, enhance features, and add volume to skin that looks sunken-in or shallow. Successful filler treatment will make your face look younger, fuller, and more rested.  Dermal Filler results can last between 6 and 18 months as the product is slowly broken down and absorbed by the body.
Dermal fillers for cosmetic enhancement are done when a patient wishes to enhance, correct, or add to some aspect of their facial appearance such as:
Crow's feet

Loss of volume in the cheeks

Sagging jowls

Lack of definition in the jawline

Nasolabial folds (smile lines)

Thin lips

Bags under the eyes

Vertical lines on the upper lip, also known as smoker's lines

Fine lines and wrinkles throughout the face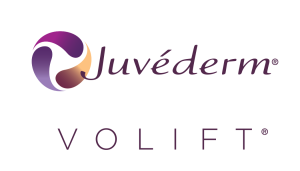 JUVÉDERM® VOLIFT® with Lidocaine is the latest addition to the JUVÉDERM® family of hyaluronic acid (HA) facial fillers. HA is derived from a naturally-occurring sugar in the body which helps maintain volume and elasticity in the skin. Specially designed with the innovative VYCROSS® technology, JUVÉDERM® VOLIFT® with Lidocaine is a tailored treatment indicated for nasolabial folds (smile lines) – the lines that run vertically from the bottom of the nose to the corners of the mouth. It delivers smooth, long-lasting results that may last for up to one year. With the addition of the mild local anesthetic, lidocaine (0.3%), patients can enjoy a gentler injection experience.

Juvéderm has launched a new filler created specifically for the lips called Juvéderm Volbella. As with other Juvéderm fillers, Volbella is a hyaluronic acid-based gel enhanced with painkilling Lidocaine. What makes this filler unique is its patented Vycross technology which, through more efficient crosslinking, produces greater lift capacity and longer-lasting results. A company-led study found that over 90% of test patients reported natural-looking lips with more than 80% of them still satisfied with their results after one year. Previous lip fillers typically last up to 6 months, before your body breaks it up, leaving you with a deflated pout. Additionally, Volbella is a softer, smoother gel that allows for easier injection. Its lower HA concentration also means that it is less hydrophilic (less likely to absorb water) resulting in reduced swelling and a more natural result. Translation: Goodbye fish lips.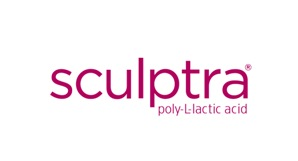 Sculptra is an injectable that uses poly-L-lactic acid (PLLA) microparticles. Sculptra fills in the areas where people lose volume in their faces for example if their cheeks are sunken in. It's great for people who are developing jowls and for marionette lines. It's very safe and has no side effects. It stimulates new collagen and people become hollow. You can use it all over the face and chin and neck. One advantage is its longevity; it can last up to two years once an optimal result is achieved, while alternative fillers including Restylane and Juvéderm generally last a year or less. Another advantage is Sculptra's ability to address broader depressions like sunken cheeks.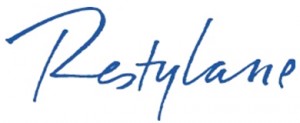 Used in more than 15 million treatments worldwide, Restylane delivers lasting treatment for wrinkles throughout the face.  Injectable or dermal fillers like Resytlane®, Restylane Fine Lines®, and Perlane® add volume to facial contours and are used to accentuate eyebrows, smooth under-eye hollows, enhance lips, increase volume in the upper cheek and nasolabial region, and define contours of your cheek, chin, and jawline. They are also used to fill acne scars, camouflage early jowls, and make changes in the shape or symmetry of your face by softening a bulbous nose tip or removing a ski jump depression on the nose. Depending on what you are looking for, there is a filler designed specifically for you. Restylane is the most common and widely used. It has a medium thickness and works extremely well for medium lines in the cheeks, around the mouth, frown areas, and lip enhancement. Restylane Fine Lines is the thinnest and is reserved for fine lines around the eyes, while Perlane is thicker and best used for deeper grooves in the nasolabial and cheek areas. Restylane can be used on all skin types and does not contain animal proteins, which limits the risk of contracting animal-based diseases and experiencing allergic reactions. In addition, the products have never been tested on animals.
Revanesse® is a line of cross-linked hyaluronic acid dermal fillers. Hyaluronic Acid (HA) is a sugar naturally produced by your body. As a water-binding molecule, it has the ability to hold 1000 x its weight in water. A large amount of the naturally occurring HA is found within the body and present within the skin.
As we age, the amount of HA within the skin decreases causing the skin to lose volume and develop fine lines and wrinkles. By injecting HA dermal fillers into the skin, you can restore volume loss for a more youthful appearance. The Revanesse® line of dermal fillers is made from the highest quality HA, and then modified to last 6-12 months once injected.
BELOTERO® offers you a versatile range of Hyaluronic Acid fillers for smoothing and lifting wrinkles and lines, restoring facial volume and rehydrating the skin. BELOTERO® is specially designed to integrate into your tissue to provide subtle and even results without disrupting the natural contours of the face, so you can be confident that no one will ever know how you manage to look so refreshed and confident.
Generally, most people who have this procedure are happy – Injectable fillers have a 94% "Worth It" rating on RealSelf.
**Not all dermal filler products are available at all locations, please contact the clinic closest to you for more information
Save $50 on your first non-surgical Treatment!
Save toward your next Non-Surgical procedure if you book an appointment today! 
Offer has no cash value and not valid in conjunction with any other offers. Can only be used if the procedure is booked. Not valid for skincare products. New Patients only.
Book an appointment
Locations this procedure is offered