En Bloc Breast Implant Removal
En Bloc Breast Implant Removal – is the gold standard for breast explant. En Bloc Breast Implant Removal is arguably the wisest and the best way to explant a breast prosthesis. This procedure involves the removal of the implant, all extruded material, and the capsule in full as one. This procedure is performed in our North York location.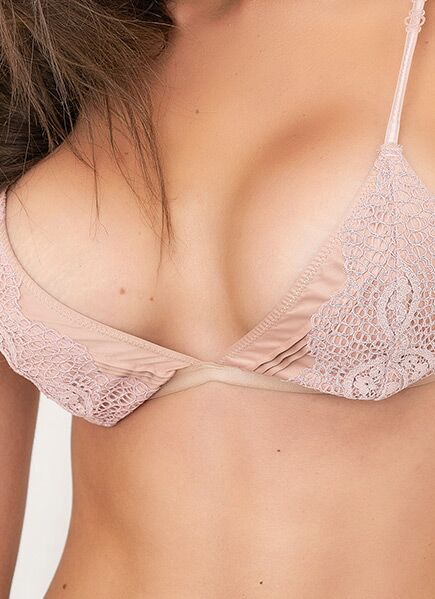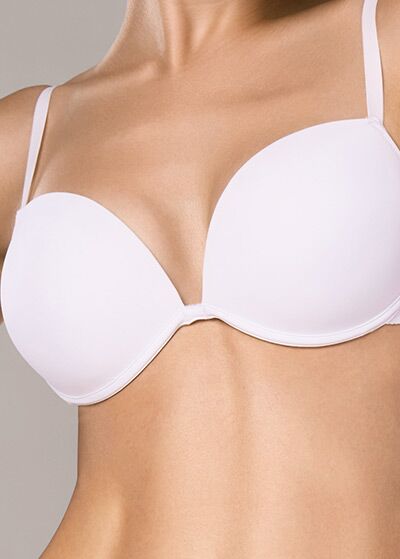 What is the removal of breast implants
with full capsulectomy (En Bloc)?
Breast Implant Removal (Explant)
Over the past few years, there has been an uptick in cosmetic surgeries performed by inexperienced doctors that have had complications in their surgeries. North America alone has reported a wide range of illnesses also referred to as Breast Implant Illness or BII for short. This has become the most discussed topic in the field of Breast Augmentation in the last few years. Breast Implant Removal is available in our North York location.
GraceMed is an industry leader in breast implant removal with full capsulectomy (En bloc). A capsulectomy is the surgical removal of scar tissue or capsule that has thickened and hardened around a breast implant over time.
The removal of breast implants is requested for various reasons by women. Women make the decision to have their breast implants removed for a number of reasons including capsular contracture, breast implant illness, calcium buildup, infection, product recall, rupture, personal health concerns, and discomfort. Our doctors will discuss the procedure, and expectations, and recommend a plan for your implant removal.
Benefits of En Bloc Capsulectomy
Discomfort
Health Concerns
A more natural appearance
Feeling comfortable in your own skin
Feeling the natural softness of your breasts
More streamlined form and silhouette
Being comfortable in your bra
Ability to workout and do strenuous activities without discomfort
Ability to sleep in many positions
Renewed and better image of your body
Some women choose to have their implants removed altogether. The En Bloc breast implant removal procedure is the most complex and sophisticated breast implant removal option.
What is Breast Implant Illness?
Breast implant illness (BII) is a term used to refer to a range of symptomatic issues that may develop after undergoing breast augmentation or reconstruction with implants. The illness can look like an autoimmune/inflammatory syndrome induced by adjuvants (ASIA). BII may occur with any type of breast implant, including silicone gel-filled, saline-filled, smooth surface, textured surface, round, or teardrop-shaped. The effects/symptoms of BII can be different for each individual.
Symptoms can include:
Brain fog – memory and concentration problems

Chronic joint and muscle pain

Extreme tiredness

Respiratory issues

Rashes and skin problems

Anxiety, depression

Migraines and headaches

Gastrointestinal issues
Learn more about Breast Implant Illness (Bii) here:
En Bloc Candidates
Not all patients are candidates for En Bloc capsulectomy. On occasion, the capsule is so dilapidated that it is nearly impossible to remove in one piece. Especially true for thin capsular tissue adjacent to the ribcage, where cutting deep can lead to a punctured lung cavity or prolonged pain.
En Bloc Procedure
En Bloc means 'in one piece' and this well describes how the surgeon goes about removing the implant. Very carefully, the surrounding soft tissue needs to be detached from the capsule, which has formed around the implant. The capsule has to be removed in one piece. If for some reason, this is not possible, any remaining pieces of the capsule have to be found and removed. In some cases, the implant may have ruptured. This is when experience and patience are needed to carefully remove any tissue that has become contaminated. This process can take several hours.
En Bloc Breast Implant Removal is arguably the wisest and the best way to explant breast implants. This procedure involves the removal of the implant, all extruded material, and capsule in full as one.
En Bloc vs. Capsulectomy – What's the Difference?
En Bloc can be confused with a Capsulectomy. These terms are sometimes misunderstood as the same procedure. A capsulectomy just removes scar tissue surrounding the implant and does not always involve the removal of the implant. In the advanced En Bloc Implant Removal procedure, the implant remains in the capsule, and the entire unit is removed. Together, removing the scar tissue and implants together reduces the risk of rupture or other potential complications.
Candidates for a Breast Lift After Breast Implant Removal
After an explant procedure, patients find that their breast tissue has extreme laxity and sagging after implants have been removed. Breast tissue has been stretched and expanded by the existing implant and has no ability to shrink back to the natural, original size. Every patient is different and breast appearance post-surgery can vary greatly from person to person. Not all patients may be a candidate after an En Bloc Explant procedure.
Patients may see and experience one or more of the following:
A deflated breast appearance
Breast sagging (ptosis)
6'oclock nipples that point downward
Loose breast tissue that has accumulated over time e
General anesthesia is used to ensure that your procedure is safe and pain-free. If the desire is only implant removal and our expert agree that no lift is necessary, an incision will be created along the scar from your previous augmentation surgery. The implants are removed, and the incisions are closed. In some cases, patients will require surgical correction of the breasts after explant for pleasing outcomes.
Explant Surgery Toronto
All breast implant removal procedures are performed within the comfort of our private operating rooms. Prior to your surgery, a GraceMed anesthesiologist will administer anesthesia to ensure that the procedure is completely painless. The surgery is entirely planned out and designed specifically for your needs and desired results. Don't trust your En Bloc Explant to any plastic surgeon. Work with the top En bloc Capsulectomy and breast implant removal specialists in Canada. If you have questions or concerns regarding breast implant explantation. Please contact us directly at our Toronto location.
Locations where this procedure is offered
What is the cost to remove breast implants (Explant procedure) in Toronto?
The price for an En Bloc Explant procedure can vary depending on the case and condition of the implant, pocket to be modified and if another get implant is to be inserted. The cost to remove breast implants starts at approximately $9,999 and up.
What are the benefits of En Bloc Explant procedure?
An En Bloc Capsulectomy can provide plenty of benefits for you:
Feeling more comfortable in your own skin (back to your natural self)
The feeling of natural
The more appealing natural streamlined look
Being more comfortable and less stress on your back and the ability to wear more comfortable bras
Being able to participate in strenuous activities without pain
Better sleeping positions
Natural body image, self-confidence
How do I get an En Bloc Explant in Toronto?
If you are interested in a consultation to get an en bloc capsulectomy and/or breast implant removal or replacement, please contact Dr. Rice to be evaluated by one of the most experienced explant plastic surgeons in Canada. Call our Toronto location to schedule your consultation with Dr. Rice today, and learn more about how the en bloc capsulectomy can help you.
Am I a candidate for an En Bloc Explant procedure?
The procedure is available to most women who have implants, are in good overall health, and have a desire for change is a candidate for an En Bloc Capsulectomy in North York. There are many reasons why a patient would consider an En Bloc Capsulectomy: pain and discomfort, dissatisfaction with how your breasts look, asymmetry and the shifting of an implant, calcium deposits in the breasts, rupture or deflation of an implant, or a breast cancer diagnosis.
Why choose GraceMed for your En Bloc procedure?
En Bloc is performed by one of Toronto's leading plastic Surgeons. En Bloc Breast Implant Removal is arguably wisest and the best way to explant the breast prosthesis. This procedure involves the removal of the implant, all extruded material, and capsule in full as one by one of the leaders of En Bloc explant specialists in Canada.
Why would I need to get a En Bloc Capsulectomy?
There are several reasons why women would need or want to have their breast implants removed. For some it could be a personal preference for wanting to feel natural again, in other cases, it may be implant malfunction, rupture, or shift. Here are some of the most common reasons for getting a breast implant removal via en bloc capsulectomy.
Capsular contracture
Implant rupture, or shift
Implant malfunction
Breast implant illness (BIA-ALCL)
Personal Choice
What are the traditional symptoms of silicone breast implant rupture?
Silicone breast implant rupture is one of the most common issues that would require an En Bloc Capsulectomy. Saline implants immediately deflate upon rupture, silicone implants may show no signs or symptoms on the onset of the rupture. A MRI is a primary way to diagnose a ruptured silicone implant. Here are some signs and symptoms to watch for that may indicate a compromised silicone implant include:
Swelling or discomfort
Asymmetry or Mis-shapen breasts
Tightness or firmness
Lumps and bumps in breast
Why would I need an En Bloc Capsulectomy?
There are many reasons why you may want to remove your implants. If it's something you've considered, you can choose to have them removed with an En Bloc Capsulectomy. This gives women the feeling of the natural softness of their breasts again.